This week saw us attending our local Château at the Parc du Château de Latham for their annual Fête de la Chasse or Hunting Fair. It is held each year on the 15th of August and has now been running for over 40 years.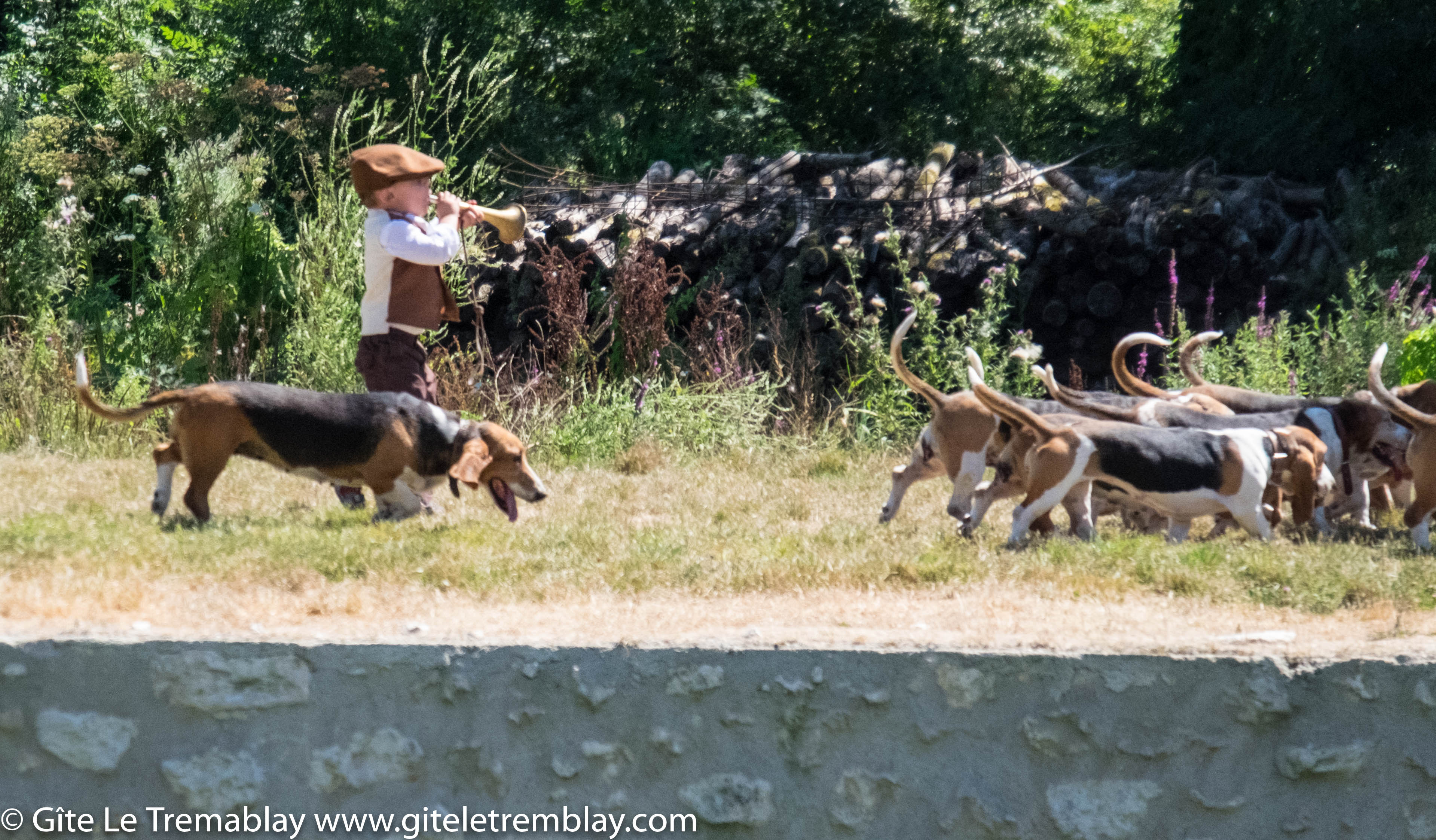 This year it was glorious sunshine as we walked the short distance from Gîte Le Tremblay with our gîte guests to the centre of the Fête in the magnificent grounds of the Parc de Lathan. The Château and it's Parc are just north of the historic city of Saumur in the heart of the beautiful Loire Valley France.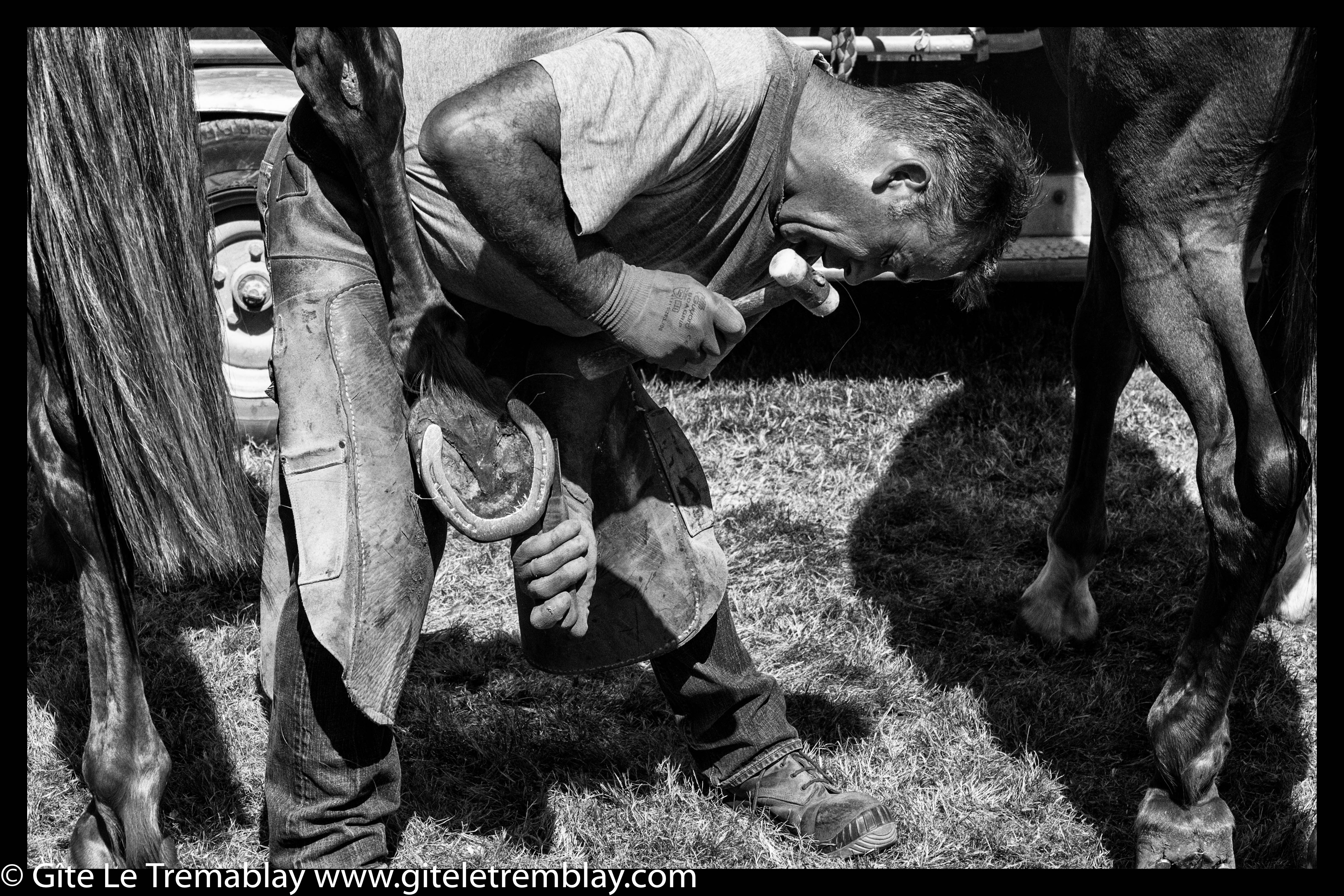 There were a great many exhibitors with a vast range of hunting, shooting and fishing accessories on display. Add in a few food and drink tents, a bouncy castle or two and there really is something for everyone and all ages at this great game fair. Throughout the day the Ball & Trap Clay Pigeon competitions and the array of skill fully blown hunting horns create their own soundtrack to the event. A number of the local hunts put on show their dog, hound and equestrian skills to entertain the large crowds and there seems to be a super friendly rivalry between the hunts. The displays take place on one side of the recently refurbished canal with the crowds able to view the spectale from the other bank. The lucky ones or early birds secure their place under the tree lined bank to gain some shade from the scorching heat of the sun while some just bask topping up their tans. The horses and hounds take advantage of the slipways into the canal to cool off after their display.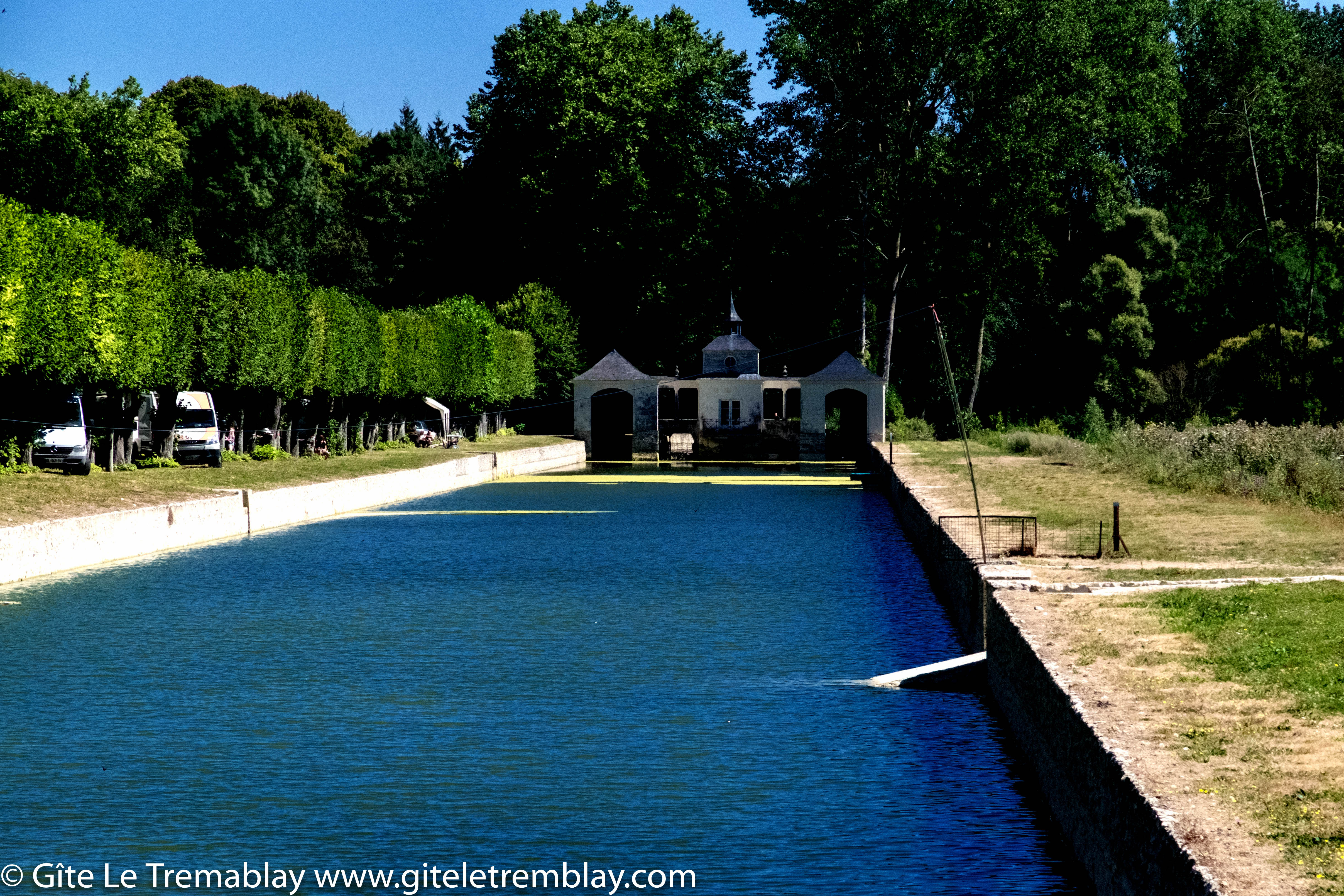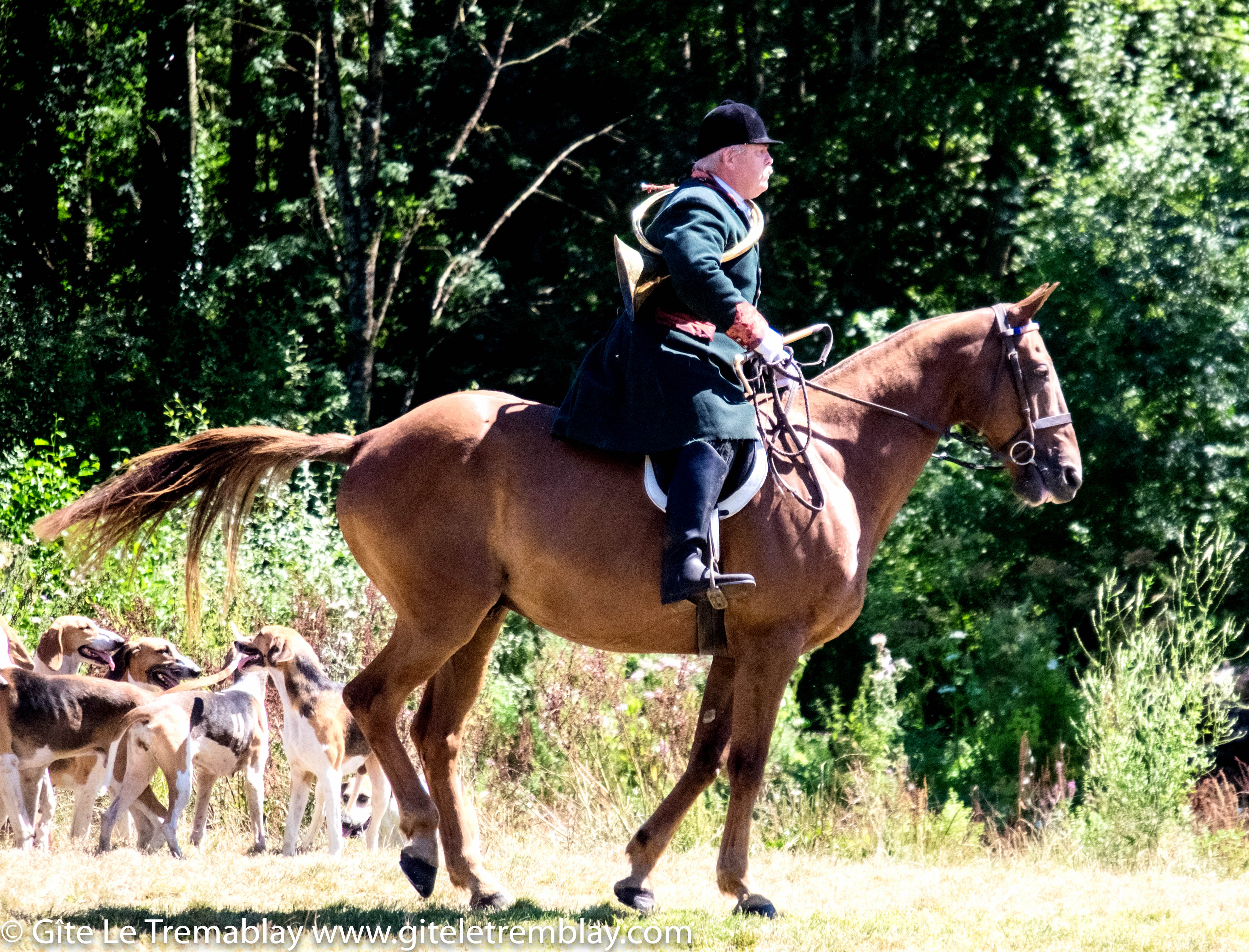 The crowds swell in the evening as each year the Château put on a terrific free fireworks display which bursts and cascades above the magnificent main house of the Château bringing the Fête to a close for another year.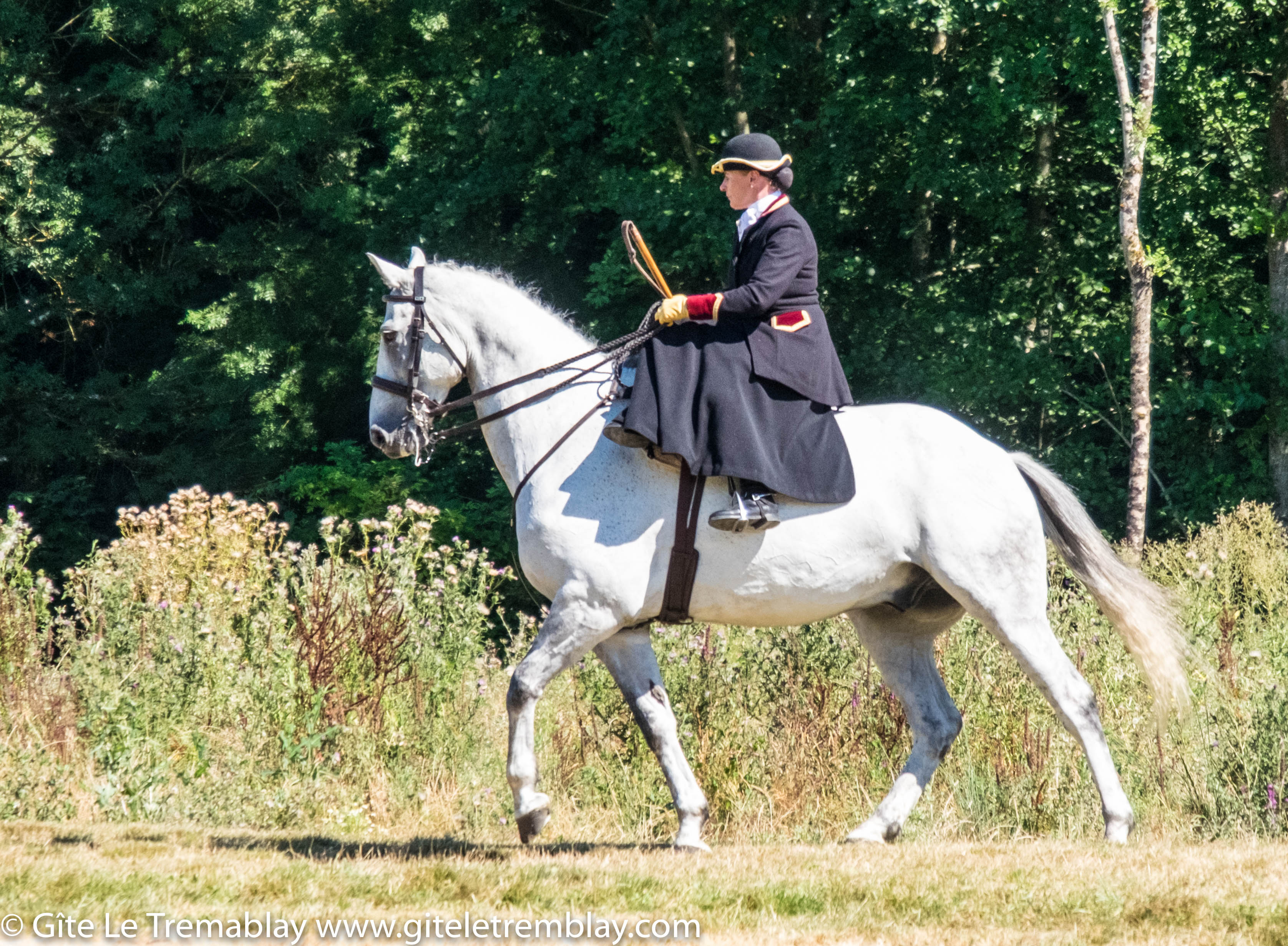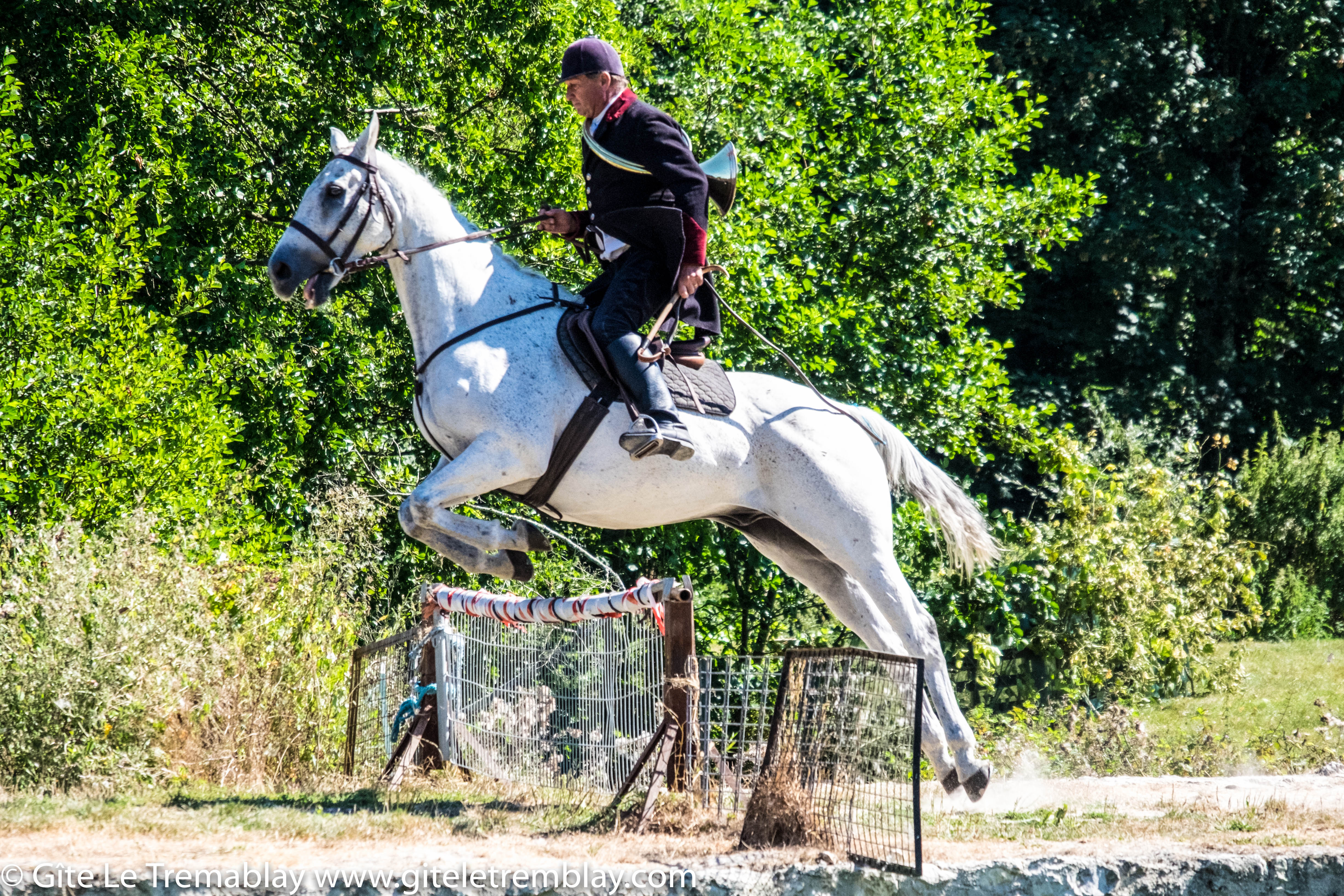 We returned to Gîte Le Tremblay having enjoyed another great day and evening here in the wonderful Loire Valley France.
Why not book your holiday with us to avail of the opportunity to attend this great event in 2017. Contact us at www.giteletremblay.com or email us at holiday@giteletremblay.com