On Monday we experienced a sample of the power of Storm Ana. Winds of over 160 kilometres per hour were reported in western France, near La Rochelle less than 3 hours west of us. Here in Maine-et-Loire winds nearby were recorded at 113kph, close to 70mph.

It was amazing to watch our pool house, a small shed which is floored with paving slabs on top of the sheds plastic floor being moved almost half a metre by the strength of the wind. Before it was blown over we battled the strong winds to add additional weight to try and hold it in place. We had to wrestle it back into it's noraml location before we added more paving slabs and large lumps of concrete. A number of gusts continued to push the shed and we piled anything heavy we cold find into the shed to hold it in place.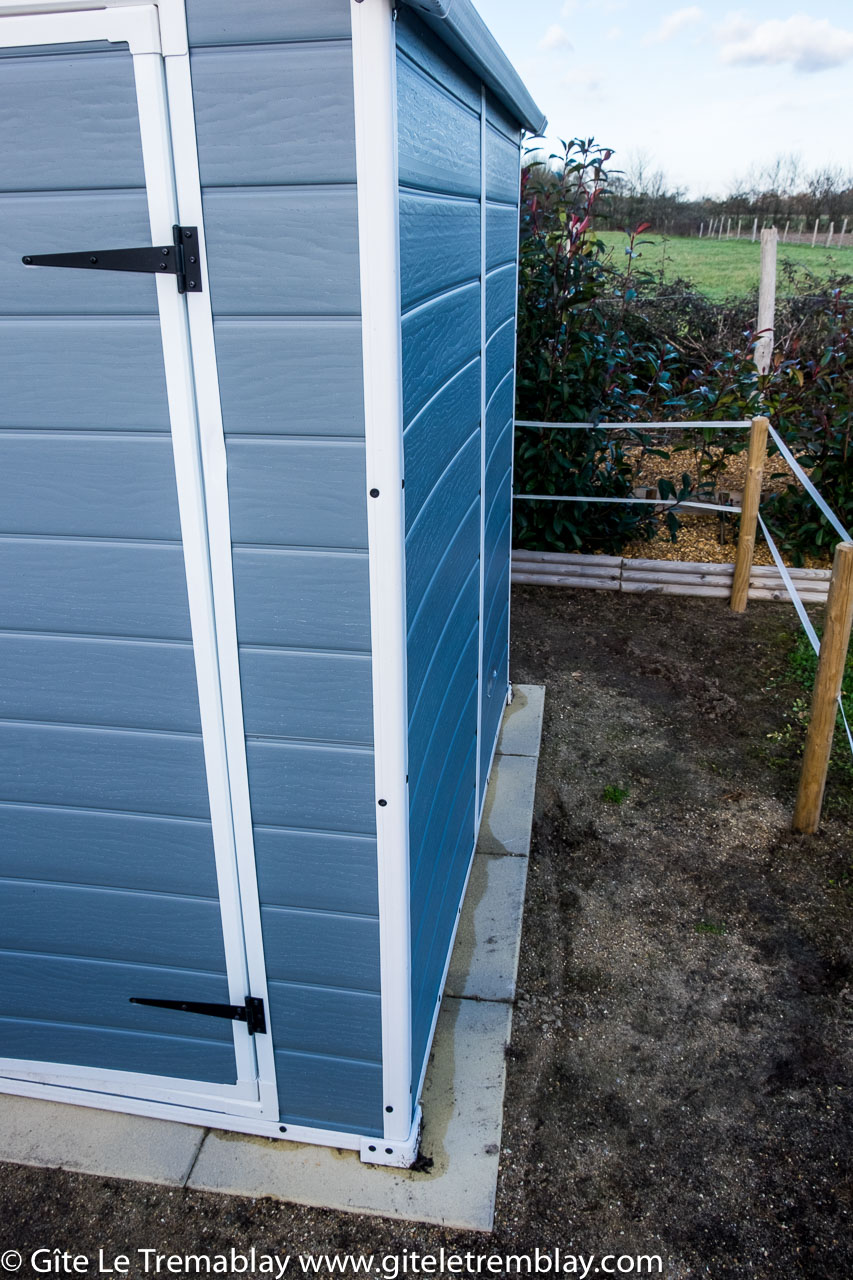 We watched astonished as our metal Gazebo bent in front of our eyes. The weighted feet anchored the Gazebo but the struts were not strong enough to withstand the wind pressure and they buckled eventually toppling over. We were quite surprised that the force of the wind was such that it could bend the bare poles so easily. It was certainly no match for mother nature, nor were we as we struggled to secure everything,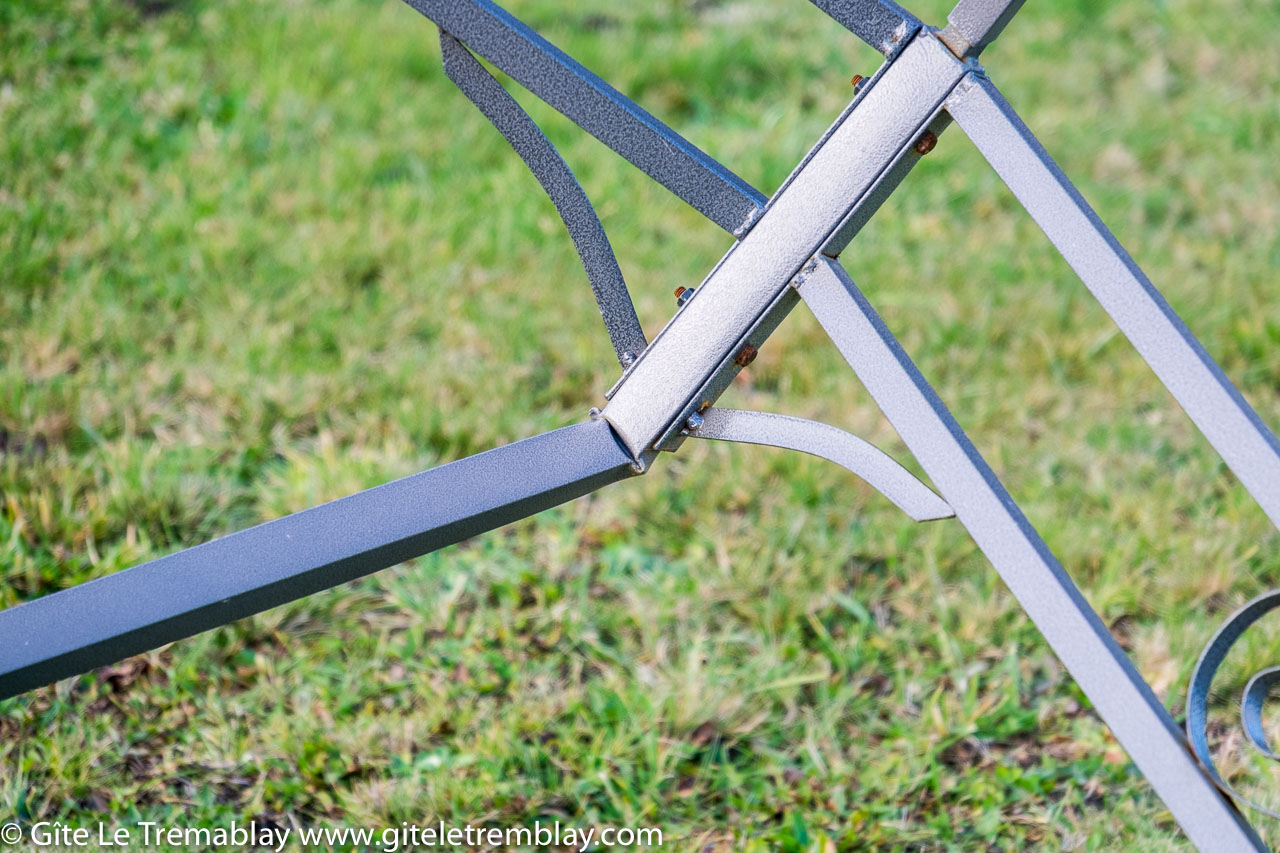 A wooden slatted fence around the gîte was also damaged. The fence post between two panels was snapped off at ground level and was in danger of destroying the panels. We managed to remove the two panels to save them and prevent further damage. While I was unscrewing the panels Iris braced the fence and post. At one point I thought she was going to do a 'Dorothy' and be blown all the way to Kansas or even Oz and I am not sure if her boots would have worked like Dorothy's silver/red shoes, (Silver in the book, Red in the film). Now there is a good question for your local pub quiz.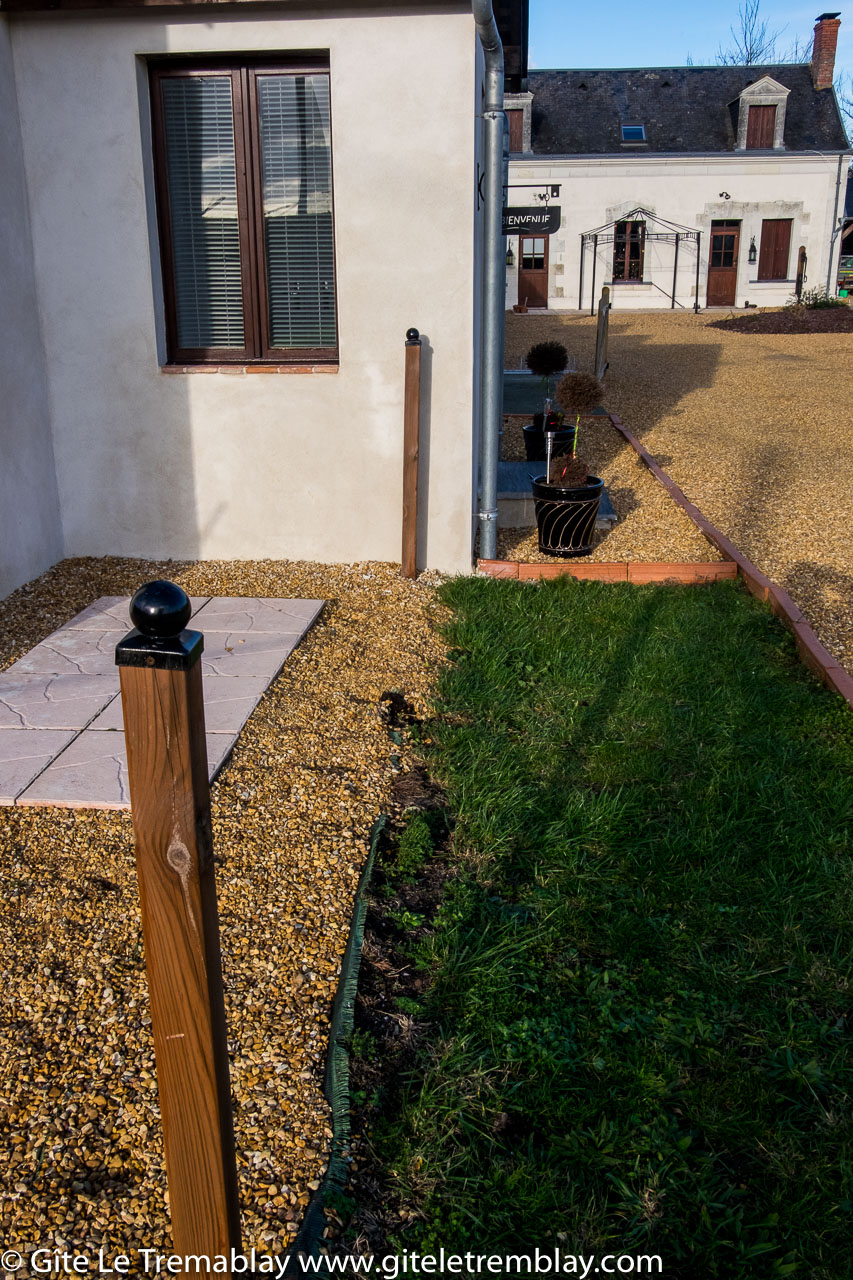 The roof of our exterior dining area was left in bits and is for the le dechetterie along with the mangled metal gazebo that can't be re-used for tree supports or garden decor. Now we can experience fully the glory of France's blue skies while al fresco dining.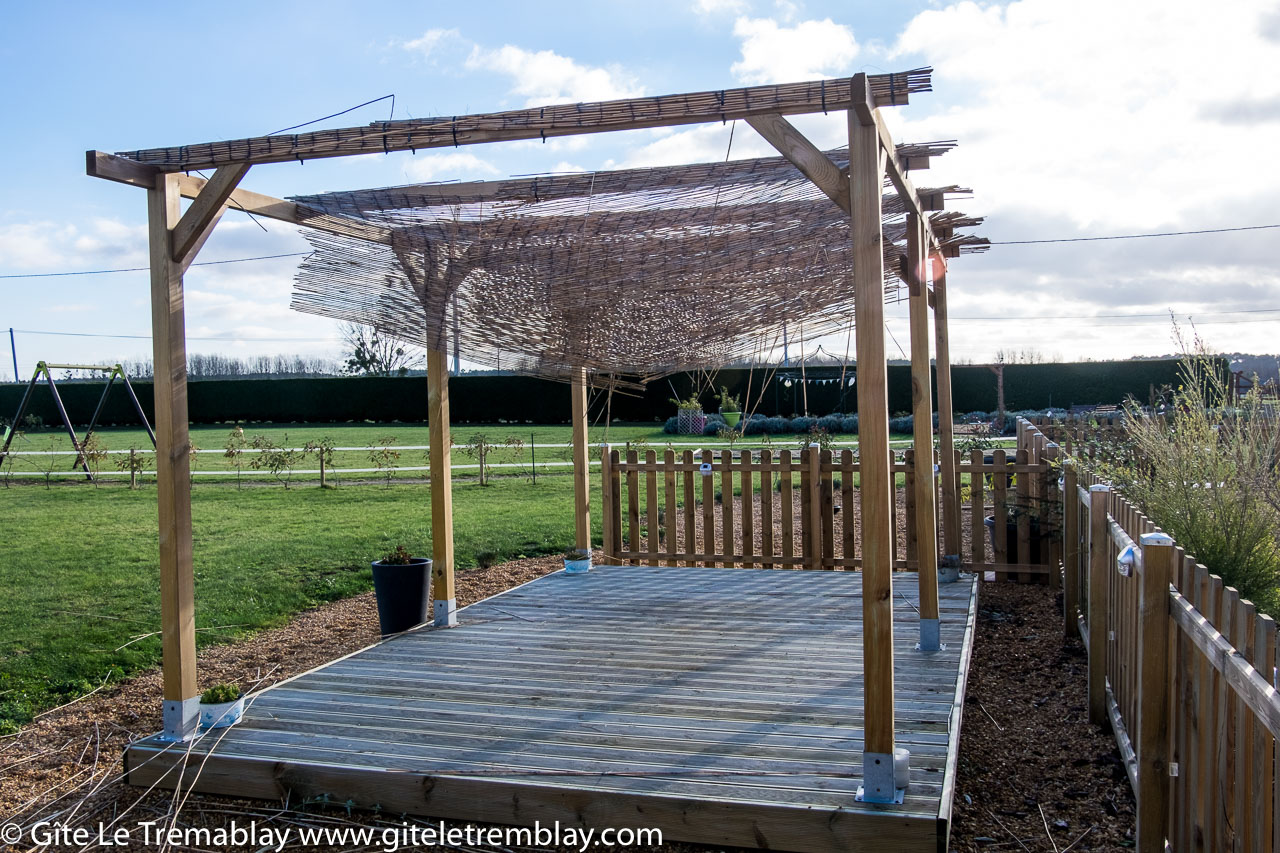 So today was all about gathering up the windblown garden furniture, dismantling the gazebo, and generally tiding up. We count ourselves's very lucky on this occasion and are very grateful that we suffered no structural damage or major loss.

Now we look forward to mending fences and getting ready for Christmas.

Not sure if we will see a White Christmas here at Gîte Le Tremblay but with all the Christmas Markets and the magical Chateaux to visit why not book in with us and enjoy Christmas and New Year at Gite Le Tremblay.