We have been enjoying very hot weather this last week as you can see with today the hottest so far.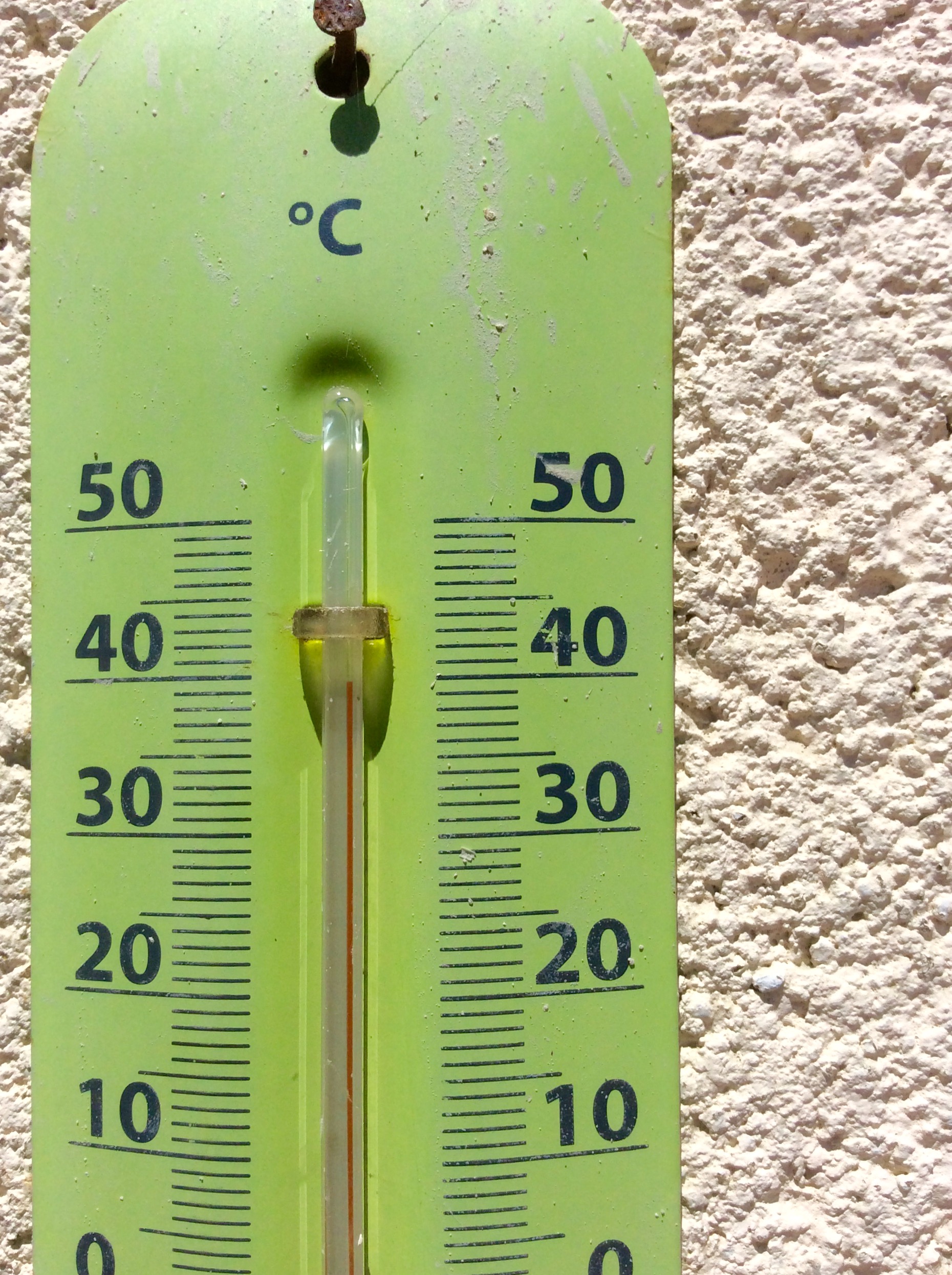 The Wild flower garden at The Walnut Nook has started to bloom and is looking lovely. This really is a great place to sit and relax, read a good book, enjoy a glass of wine or sit quietly and meditate, listening to the gentle hum of bees collecting their pollen or watch the fluttering of butterflies. Whatever your preference, you will find your spirits uplifted, your stress melted away and your gratitude for life returned as a gentle breeze stimulates the healing sound of the gong signifing a time of transformation.

The wild flowers are also blooming around our trees and soon the field next to the gîte will be full of sunflowers lifting their yellow faces to the warm sun. It truly will be a wonderous site from the gîte balcony. We will post those pictures soon.